Dentsu has launched an educational initiative The Dentsu Refugee Alliance
It is a reskilling project launched by Merkle DACH and dentsu CEE to support colleagues from the Ukrainian office.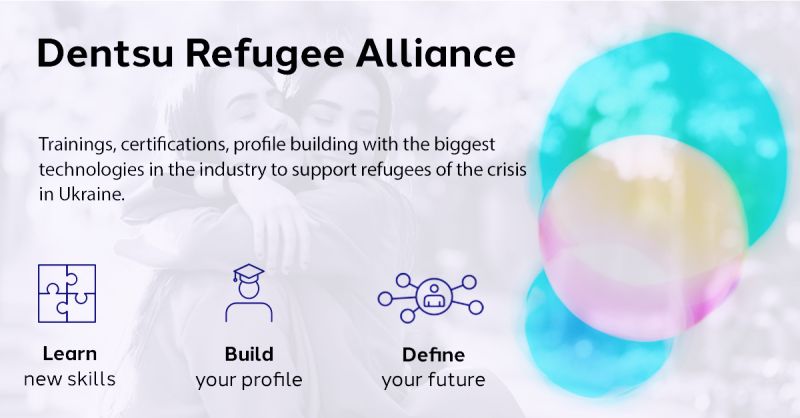 The program's primary goal is to provide Ukrainian employees with ongoing development support, to reskill and upskill them for better futures, and to get the best-in-class training on the industry's most powerful technologies within three learning paths: Salesforce, Adobe, and Programmatic Media.
The initiative has already provided more than 50 people with reskilling opportunities, and the team is now working on the second wave of the program for another 40+ participants. There are dozens of internal trainers involved who are actively demonstrating how dentsu can team without limits and be a force for good.